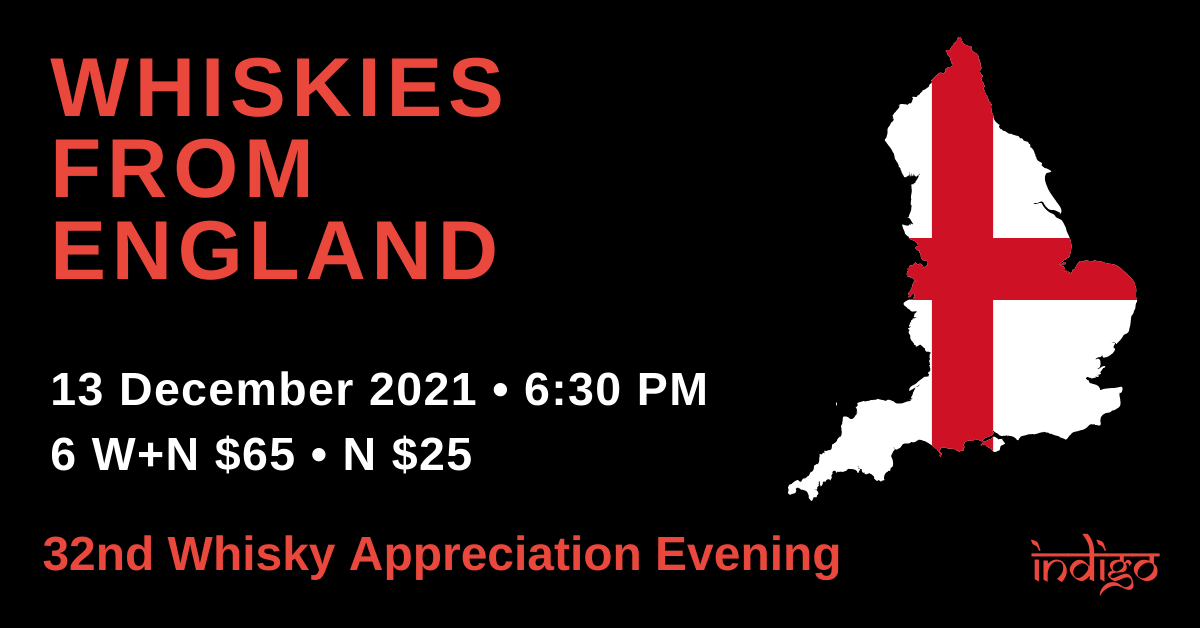 Whiskies from England Tasting
Date and Time:
December 13, 2021 6:30 pm - 9:00 pm
Events Location:
Indigo Napier
About TheEvents
England boasts its own selection of Boutique whiskies that are distilled across the country. Each one has its own character and speaks to the terroir that distinguishes English whisky from its more established cousins.
We've flown in six of our favourites for this tasting with Cellar master Paul Anderson.
The tasting is limited to 30, don't miss out; book now.
There are options for, tasting and nibbles ($65.00) or a nibbles only ($25.00) so bring your partner along.